YOUR HAMMAM IN ROME
Everything stops for the time of a Bath. Check out all of our available Hammam routes and let yourself be captivated by a unique experience in the Capital.
Peace and wellness for your senses in Rome

Working hours:
Monday - Saturday
10:00 - 19:30

Via Ciro da Urbino 21, Roma

info@hammamroma.com




YOUR HAMMAM ROUTE OF WELLNESS
AMONG STEAM BATH,
MASSAGES AND TREATMENTS
At Templum Salutis you can choose from a wide range of hammam routes from a duration of 1h30 minutes for the hammam ritual to a maximum of 4h with the Marcus Aurelius route. All of our routes are conducted without encountering strangers in all environments. You will meet only us staff for the various treatments. Also, you do not have to bring anything: prices are "per person" and obviously include towels, slippers and hygienic panties for both men and women.
Each route can be taken alone, as a couple or in a group.
The first entrance to the hammam is at 10 a.m., while the last entrance is at 6 p.m.
We work on reservation.
The hammam is a wellness ritual typical of Middle Eastern countries, also practiced in the West. It develops into a true journey for the purification and relaxation of body and spirit, always starting with the Turkish bath.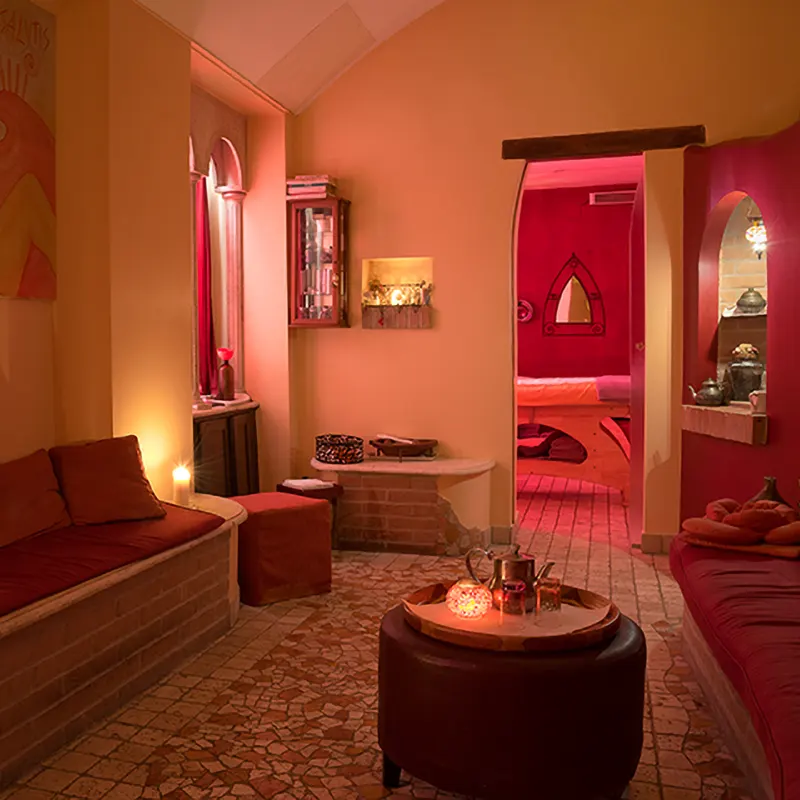 WORKING HOURS
Monday to Saturday
10:00 - 19:30
WHERE WE ARE
Via Ciro Da Urbino 21, RM
INFO & BOOKING
ask for information
Find out how you can relax
Choose the hammam route that suits you best
Oppure scopri gli altri servizi
Aesthetics
We are a one-stop shop for beauty treatments, personal care in Rome. In our center you have beauty treatments tailored to your needs.
Scopri di più
Facial Treatments
If you're looking for high-quality facials in Rome, you've come to the right place at Templum Salutis. Our experienced estheticians are passionate about their work and use only the best products and the most innovative techniques to ensure exceptional results. Whether you want to improve the appearance of your skin, reduce signs of aging, or simply treat yourself to a relaxing break, we are here for you. <br> <br> <strong>We work by appointment, for each treatment book first at our contacts.</strong>
Scopri di più
Massages
While massaging always remember a few things: the person you are massaging does not have a body. Imagine her without a body, and your massage will go very, very deep. First think that you yourself are without a body. By body I<strong> mean that neither you nor he are matter</strong>. Both of you are energies. When two material things come together, they collide -- but when two energies come together, they simply mix. They mingle and merge into each other. There is no clash. So, the first thing is to feel that the other is just energy and you are also just energy, and then you will start playing with energy like you play a guitar. Make it more of a music than a massage. Make it more of a game than a work. Make it come more from the heart than from the mind. (Osho Rajneesh) <br> <br> <strong>We work by appointment, for each treatment book first at our contacts.</strong>
Scopri di più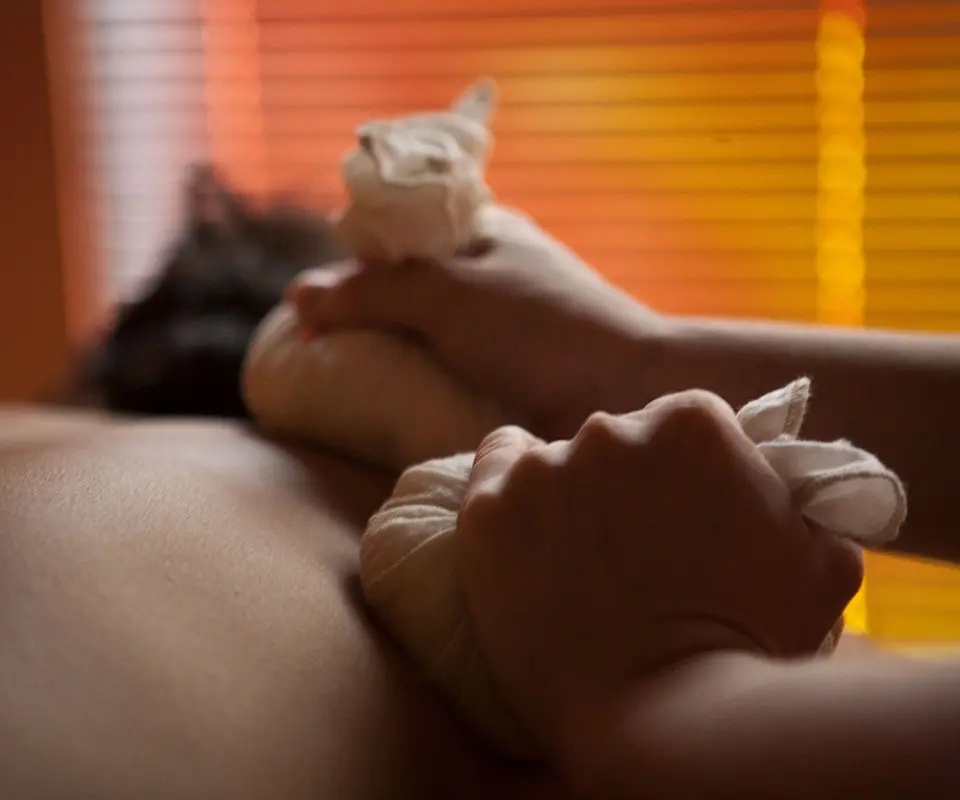 Private parties in the Hammam
For bachelor or bachelorette parties, we are the perfect solution. We welcome groups of people for any kind of event or occasion. You can relax in total confidentiality, privacy and absolute relaxation is guaranteed. You can select from our Hammam Routes or treatments the one you prefer, plus for the birthday boy or girl we always give a small gift!
Tatiana Moretti
22/11/2023
Personale preparato e accogliente. Bellissimo percorso completo con massaggio. Locali puliti ed accoglienti. Tornerò sicuramente
Très agréable moment passé dans cet endroit avec mon épouse. Très propre et le personnel très sympathique. Je recommande.
10/10 would recommend and go back! We both did the spa package + a 60 minute massage. We added some tip and all together, it was €300. It took up a total of about 2.5 hours. We were able to take a train and then a bus over from the city center and it was an easy trip. I genuinely felt so relaxed after the massage and they are really attentive to how much pressure you want. If you have a chance. definitely visit here!
Veronica Castelli
11/11/2023
Posto rilassante e personale stupendo
audelia mercyano
07/11/2023
Je recommande ce hamam . Nous avons passer un moment hors du temp . Nous avons profiter d'un soin hammam avec gommage au gant de crain , jacuzzi très joli , et un massage aux pierres chaudes de haute folie . Merci aussi pr le petit thé et fruits frais !
Wir bedanken uns ûber den grandiosen Service insbesondere über die beste Massage, die wir jemals hatten. Alle sind sehr bemüht, freundlich und proffesionell. Das Hamam top sauber, obwohl man von außen das gar nicht vermutet! Diese Hamam ist eteas aussengelegen vom Zentrum Rom, aber auf jeden Fall nur zu empfehlen💪!
Non conoscevo questo centro relax l'ho trovato navigando in rete , mi sono affidato alle recensioni e ho fatto bene . Per il compleanno di mia moglie le ho regalato un pacchetto Hammam completo , e' stata benissimo , seguita in ogni passo nei vari trattamenti da personale gentile e professionale . Ambiente pulito e accogliente . Puntuali nell'orario dell'appuntamento che ovviamente va' preso , consiglio di recarsi un po prima per trovare parcheggio . Una piccola oasi antistress all'interno della citta' . Lo consiglio ...
Loredana Cerreti
02/11/2023
Esperienza bellissima, accoglienza gentile e sorridente, presenza attenta e discreta., grande professionalità,massaggio fantastico.......A presto!!!!!