Classic Facial Cleansing
Classic facial cleansing is a deep facial cleansing, which includes squeezing as one of several steps. Suitable for those who need to remove skin impurities and blackheads. At the end of the treatment you will have a relaxed and glowing skin.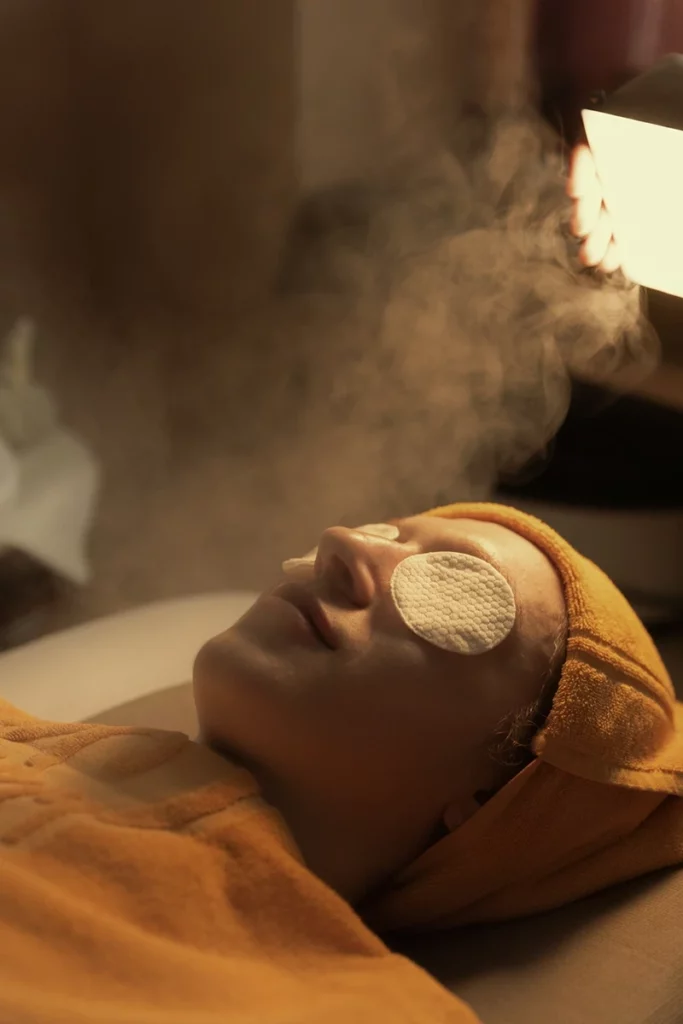 This treatment is targeted to remove impurities, excess sebum and dead skin cells, leaving your face clean, bright and radiant. We will use a combination of gentle products and specialized techniques to ensure the best results. We will begin with a thorough cleansing to remove makeup, dirt residue and excess sebum from the skin. We will then move on to exfoliation and the extraction of impurities will be performed. Using specific tools and techniques, blackheads, blackheads and any sebum buildup will be gently removed, ensuring a thorough cleansing of the pores without damaging the skin.
Category: Facial Treatments
Duration: 60min
Price: 50.00€
*the gift voucher is valid for 3 months and is redeemable for different treatments at the same price
Decontracting back massage

Massaggio: Short

A decontracting massage that works by deeply stimulating those pain points (trigger points) that underlie the most common lower back and neck discomforts.

Anti-cellulite leg massage

Massaggio: Short

Anti-cellulite leg massage is a massage technique aimed at reducing cellulite blemishes by improving circulation and lymphatic drainage in the legs.

Relaxing Massage

Massaggio: Classic

Relaxing massage is suitable for those seeking a moment of well-being and tranquility in which to step away from daily stress and regain inner balance.