Bamboo massage
Bamboo massage is a massage technique that uses bamboo sticks of different sizes and shapes to stimulate muscles and improve blood circulation.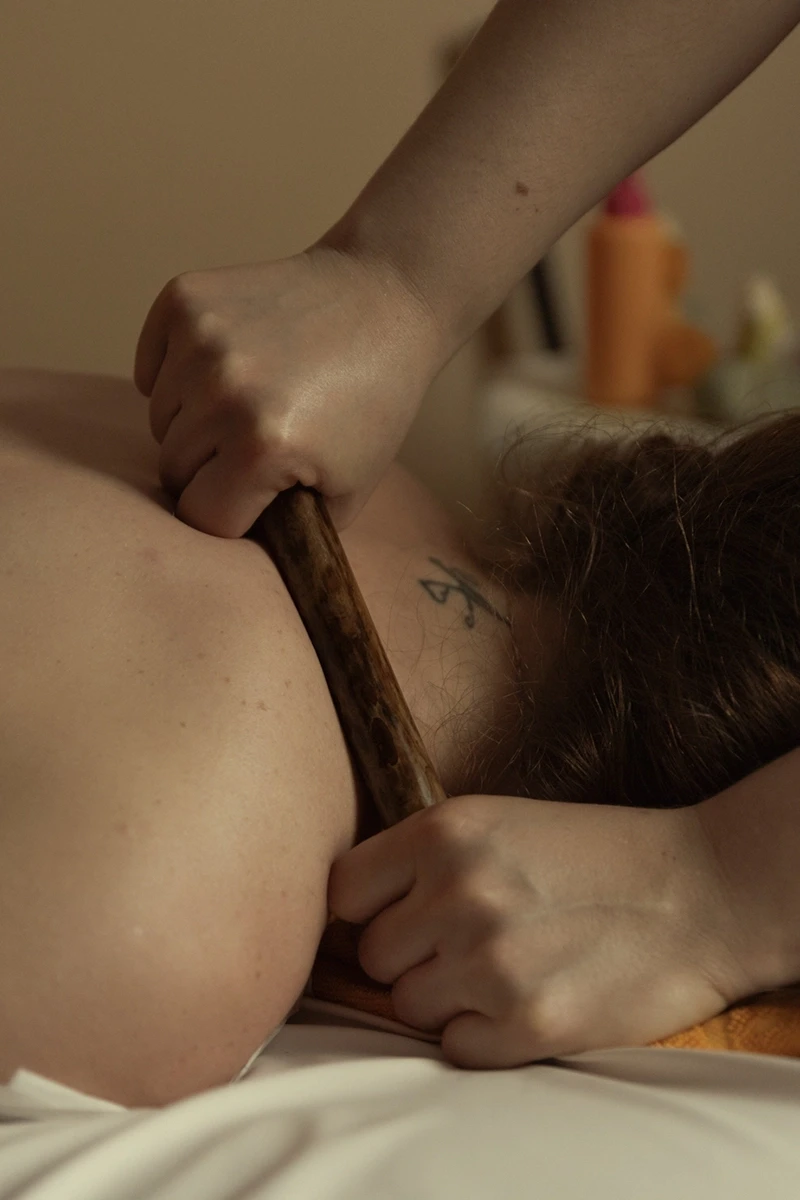 Bamboo Reed Massage originated in the geographical area of China, Indochina, and Thailand. It was probably devised by Buddhist monks for healing purposes, complementing herbal practices, to later spread into the culture of the people of these territories. It is a technique that takes advantage of the exceptional qualities of bamboo canes, which are smooth and light but at the same time flexible and resistant, to perform a deep massage, comparable to myofascial massage, which in fact makes use of the forearm and elbow to exert large and important pressures on the recipient's muscles and connective tissue. The effects on the body are numerous: first and foremost, an exceptional decontracting action is achieved on the muscles and the fascial tissue that surrounds and interpenetrates them.
Category: Massages
Duration: 60min
Price: 70.00€
*the gift voucher is valid for 3 months and is redeemable for different treatments at the same price
Hot pad massage

Massaggio: Holistic

Hot herbal pad massage is a relaxing and pain-relieving massage that involves applying pads containing medicinal herbs soaked in hot oil to the body.

Celeste Massage (Cambodian or Vietnamese)

Massaggio: Holistic

Decontracting massage using a valuable combination of traction and typing techniques suitable for relieving common ailments such as cervicalgia problems, back pain or muscle stiffness. In Vietnamese Celeste Massage, the touch of the hands on the body is crucial because each session is customized and calibrated according to subjective needs.

Lomi Lomi Massage (Hawaiian)

Massaggio: Holistic

Lomi Lomi massage is a traditional Hawaiian massage technique that uses fluid, rhythmic, and sweeping movements of the hands, elbows, and forearms to relax muscles and release tension. This type of massage also involves the use of scented oils and traditional Hawaiian music to create a relaxing and harmonious atmosphere.